К сожалению, данная вакансия устарела или приостановлена работодателем и сейчас недоступна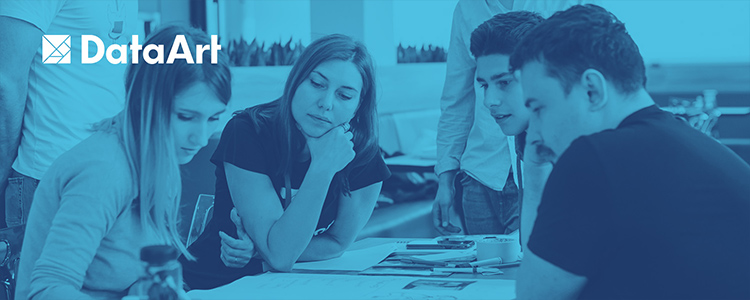 Middle DevOps Engineer
Харьков
Показать на карте
Тамара Змиевская
+38xxxxxxxxxx показать
DataArt is engaged in IT consulting and software development. Since 1997, we have been designing, developing, modernizing, and supporting solutions that help the businesses of our clients grow. DataArt started out as a company of friends and has a special culture that distinguishes it from other IT outsourcers, such as:
Flat structure. There are no "bosses" and "subordinates".
We hire people not to a project, but to the company. If the project (or your work in it) is over, you go to another project or to a paid "Idle".
Flexible schedule, ability to change projects, to work from home, to try yourself in different roles.
Minimal bureaucracy and micromanagement, convenient corporate services.
Responsibilities
Managing the provisioning of networking and infrastructure resources for the project
Build and maintain highly available systems using Docker and Kubernetes
Implement and manage CI/CD pipelines
Develop automation scripts for application deployment
Participate in on-call rotations
Required Skills and Experience
Operations or systems administration experience, particularly with Linux
Strong experience with container technologies and orchestration tools like Docker, Kubernetes
Experience with IaC-Cloud Formation, Terraform
Experience with cloud computing platforms, such as AWS
Knowledge of virtualization, such as VM Ware or Cisco ACI
Experience with application deployment using CI/CD (Jenkins)
Excellent troubleshooting skills, able to analyze, identify fix issues in a complex cloud based environment
Understanding of the composition of the file system, networking, package management systems, and *nix security concepts
Good spoken English
DataArt Offers:
Professional Development:
- Experienced colleagues who are ready to share knowledge;
- The ability to switch projects, technology stacks, try yourself in different roles;
- More than 150 workplaces for advanced training;
- Study and practice of English: courses and communication with colleagues and clients from different countries;
- Support of speakers who make presentations at conferences and meetings of technology communities.
The ability to focus on your work: a lack of bureaucracy and micromanagement, and convenient corporate services;
Friendly atmosphere, concern for the comfort of specialists;
Flexible schedule and the ability to work remotely;
The ability to work in any of our development centers.
Пожаловаться на вакансию