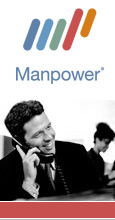 Опубликовано 3 дня назад
Solution Architect
Job purpose
Solution Architect will be responsible for managing the development and integration of a portfolio of applications within the enterprise. This individual must be able to review and evaluate the performance of Development Managers and Developers; ultimately accountable for Application platform(s), project deliverables, resource allocations, assignments, budgets, and the overall quality of the final product.
The Solution Architect will strive to accelerate the delivery of new services while improving stability, performance, and uptime by working closely with the operations team and support adoption of DevOps principles.
The Solution Architect will also oversee the Quality Assurance team to ensure that the appropriate level of testing occurs to support high quality enterprise software releases into production.
Duties and responsibilities
The role, Solution Architect is a senior person responsible to solution large pursuits in application development services space for the clients.
The person is expected to anchor the application development and maintenance solution from solution strategy, story boarding, contextualization, managing various streams of teams working on contents, stitching the solution together and packaging it in a convincing way to the clients, based on agreed demand in collaboration with ADM Manager and Operations Manager
The role involves owning the estimation and cost elements coming from teams for Service delivery to deliver the package with in same estimated units
Architect is also expected to orchestrate the requirement gathering, analyze business requirements and solution proposal exercise along with ADM team
Detailed Low Level Design based upon the requirement specification and High level solution design is also a responsibility
Interface design of the external and internal interfaces based upon standard integration methodologies should be detailed for agreed demand
Solution Delivery as per the requirements/design during Execution Phase be tested
Verifying Solution delivered
Should support team in implementation activities and during later phases such SIT, UAT etc.
Participate in capability and Asset building initiatives of the organization
Should Mentor the team and actively participate in the team Grooming Activities
The person also is responsible for handling the client interactions with respect to solution during the process and in presenting the solution to the client in orals and represent Ericsson during customer negotiations on BSS scope changes
A person who well understands the lifecycle of application services delivery and presales.
Architect shall be required to participate in Governance forums to guide and decide upon the next steps of any issues or required actions
Orchestrate BSS solution scope, contribute to RCA (Root Cause Analysis) in scope of Problem Management process, contribute to Changes assessment and verification (test) in scope of Change Management process.
Contribute to SOX (Sarbanes-Oxley Act) audit.
Architect is also expected to orchestrate the requirement gathering, analyze business requirements and solution proposal exercise, contribute to ATP (Acceptance Test Procedure) development, following verification.
Support Operations team in configurations, change implementation and incidents RCA (Root Cause analysis) activities.
Key stakeholder in CAB - Change advisory board.
Responsible to handle client interactions with respect to scope of solution under operations.
Contribution to lifecycle of application services delivery, E2E configuration flow.
Skills
7-10 years of experience in an IT Telco BSS/OSS Services as Solution Architect
Sound knowledge of SDLC
Good knowledge on code reviews.
Programming Experience (Java, Web Service, JMS and related technologies), Java scripting, XML Technologies (XML/XSD/XSL/XQuery etc.) - nice to have
Telco environments understanding and experience is mandatory
Subject matter expertise on operator BSS
ADM Delivery Management
Sense of urgency with quality as a key deliverable;
Strong background in managing/effecting change;
Presentation skills
Communication skills
Knowledge sharing and collaboration skills
English skills, oral and written
Education
University degree in Electrical/Electronic Engineering, Telecommunications, Computer Science or equivalent experience in a related discipline
Пожаловаться на вакансию