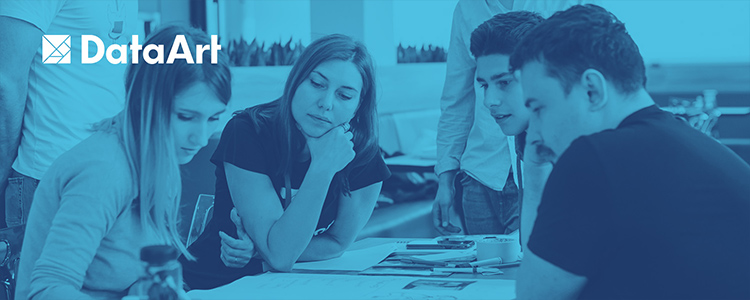 Опубликовано 3 часа назад
Middle Business Analyst
проверено
IT - разработка ПО
---
Днепр, П.Ниринберга,10

показать на карте
Станислав Калацкий
(05x) xxx-xx-xx показать
https://www.dataart.ua
полная занятость
английский
Since 1997, DataArt has been developing software and providing IT consulting. We are engaged by companies that want to gain a competitive advantage through technological innovation. Our clients include Nasdaq, BNP Paribas, Skyscanner, Nielsen, and Betfair.
Business analysts are in demand for various DataArt projects, but most of all they are in demand in the Finance and Healthcare industries. The company has vacancies in specific projects as well as in teams that work with several clients within a particular industry. Like all our specialists, they have the opportunity to try their hands in different DataArt projects.
Required Skills and Experience
2+ years of experience working as a business analyst
Basic theoretical knowledge of business analysis and requirements management
Skill in analyzing, documenting, and managing requirements
Skill in managing requirements throughout the project, knowledge of the main models of the project's life cycle
Ability to skillfully convert vague and unstructured information into distinct requirements
Spoken English
Additional Competencies
Experience in developing drafts of user interfaces
Business processes modeling, knowledge of notations and methodologies
RFI/RFP creation
DataArt offers:
Professional Development:
- Experienced colleagues who are ready to share knowledge;
- The ability to switch projects, technology stacks, try yourself in different roles;
- More than 150 workplaces for advanced training;
- Study and practice of English: courses and communication with colleagues and clients from different countries;
- Support of speakers who make presentations at conferences and meetings of technology communities.

The ability to focus on your work: a lack of bureaucracy and micromanagement, and convenient corporate services;

Friendly atmosphere, concern for the comfort of specialists;

Flexible schedule and the ability to work remotely;

The ability to work in any of our development centers.
Пожаловаться на вакансию