К сожалению, данная вакансия устарела или приостановлена работодателем и сейчас недоступна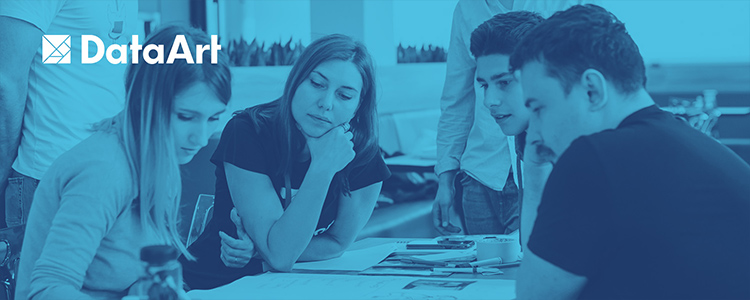 Resource Manager
проверено
IT - разработка ПО
---
Киев
https://www.dataart.ua
DataArt is engaged in software development and IT consulting. More than 3000 of DataArt's specialists are working in 22 development and sales centers around the world. At the same time, we remain a highly integrated team. At the heart of DataArt's corporate culture is the value of diversity and trusting and respectful relationships.
We are now looking for a specialist with a basic understanding of management, excellent knowledge of terminology, and well-developed communication skills (spoken and written) to coordinate our internal processes. The work involves a lot of communications with project and delivery managers, and its results influence the development of DataArt's network through the coordination of the staffing process.
Responsibilities
Independent analysis and discovery of project requirements (DM/PM/TL and so on)
Building a staffing strategy together with the project team
Assistance with candidate selection, both internal (bench) and external (pipeline), as per project requests
Interaction with recruitment teams and updates of hiring requests
Help draft job descriptions
Required Skills and Experience
2+ years of experience recruiting personnel for technical vacancies
Understanding of the IT field (terminology, basic knowledge of software development)
Good spoken and written English
Responsible, able to multitask and work effectively under a heavy workload
Excellent communication skills
Negotiation skills
DataArt offers:
Professional Development:
Experienced colleagues who are ready to share knowledge;
The ability to switch projects, technology stacks, try yourself in different roles;
More than 150 workplaces for advanced training;
Study and practice of English: courses and communication with colleagues and clients from different countries;
Support of speakers who make presentations at conferences and meetings of technology communities.
The ability to focus on your work: a lack of bureaucracy and micromanagement, and convenient corporate services;
Friendly atmosphere, concern for the comfort of specialists;
Flexible schedule and the ability to work remotely;
The ability to work in any of our development centers.
Пожаловаться на вакансию