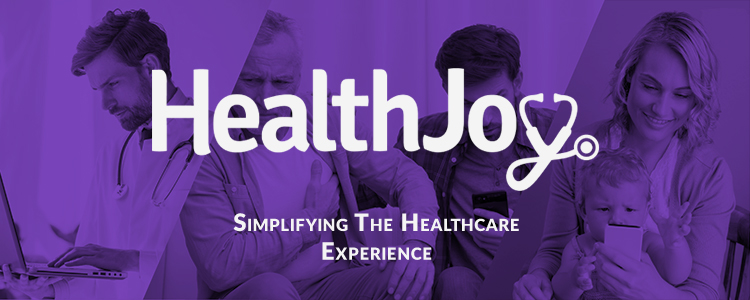 Опубликовано 3 дня назад
Customer Support Specialist, Interpreter
проверено
IT - разработка ПО
---
Киев, ул. Юрия Илленка, 18б

показать на карте
Яна
http://healthjoy.com/
полная занятость
английский
Why our work matters
The healthcare industry is notoriously difficult to navigate. One third of the over $3 trillion spent on healthcare annually results from this complexity, and more than half of Americans don't get care because of the price tag. Our mission is to simplify the healthcare experience in a way that provides access to better care at a lower cost.
Since 2014, HealthJoy has been committed to revolutionizing the way people access healthcare. Through an easy to use app that brings together healthcare information and on-demand help, we enable people to be more informed and confident when making decisions about their healthcare. It's no small feat, but our work makes a significant difference in people's lives.
Our team has compassion and energy for the problems we are solving. We hold ourselves accountable and deliver on ambitious, meaningful goals. Putting egos aside, we commit to doing what it takes to bring positive changes to our users. Everyone plays a role.
Together we are building the future of healthcare. Join us!
About the Role
The Healthcare Concierge (HCC) is responsible for processing the members' requests (tickets). It is the highest priority of an HCC to deliver superb quality service and support to every member. Every client should be fully informed about their benefits and the best ways to use them to take a perfect healthcare decision.
What You'll Do
Processing customer requests via chat and phone using our internal ticketing system and bundled software
Provide exceptional experience to our American customers
What You'll Need
Empathy and readiness to help
Advanced English skills, both writing and speaking (Upper-Intermediate and above)
Fluent Ukrainian/Russian language
Excellent critical creative thinking
Strong problem solving skills
Adaptability to frequent change
Aggressive desire to self-improvement
Developed typing skills (in English) - baseline for application is 25 WPM*
Basic computer skills
Responsibility and accountability
Being a great team player
Will be a plus
Work experience in customer support or service area
HealthJoy Perks
Understanding of the U.S. healthcare system
Daily English speaking practice
Intellectual challenges and contribution to a culture which embraces new ideas and changes
Experience exchange with our international colleagues
15 paid vacation days per 12 month period, paid sick-leaves
Working schedule 5/2 (15:30 to 24:00 base shift; 24:00 to 08:00 ad-hoc shift), night home transfer provided
In-office tasty coffee, free snacks lunches and friendly atmosphere
Career growth opportunities
* Please, pass typing test and attach the certificate when you submit a response for the vacancy (https://www.typing.com/typingtest)
Пожаловаться на вакансию