К сожалению, данная вакансия устарела или приостановлена работодателем и сейчас недоступна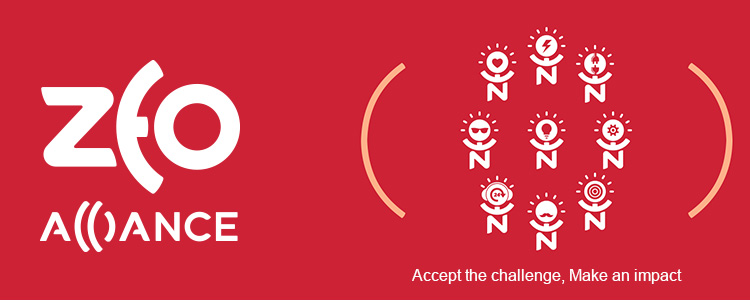 Front-End Developer (AngularJS)
Киев
ZEO Alliance Ukraine welcomes talented professionals to join our team!
ZEO Alliance, one of the largest IT product companies in Ukraine, has been operating at the global IT market for more than 9 years. Today ZEO Alliance employs over 1000 professionals and continues to grow. To all our members we offer active guidance and mentoring, unique corporate culture, and highest management standards - with the only purpose to create the coolest IT products in the world.
ZEO Alliance was created as a people-oriented, open-minded, positive, and friendly environment, where all people are involved in the decision-making process, where all opinions are valuable, and all achievements are appreciated.
We expect to establish a long-term partnership with you and to drive your continuous professional development.
Join us and you'll get an opportunity to create awesome products, to compete with the top global brands and even to start your own IT project!
RESPONSIBILITIES:?
Create interfaces for new features and modules
Support existing modules
Have a direct influence on product development
Take part in discussions and planning sessions
Review your teammates' code
Be a part of a friendly team
REQUIREMENTS:
HTML5, adaptive, cross-browser markup
CSS3, Sass/Less, BEM
ES6+, AngularJS (is a must)
Experience with SPA building
Experience with webpack
Experience with version control systems (Git)
Experience with Sketch (mockups)
WILL BE A PLUS:
React.js, jQuery
Experience with unit testing
Typescript
PHP
WE OFFER:
Very warm and friendly working environment
Continuous professional competencies development and professional growth opportunities
Free external and internal professional training and certifications
English language learning in the company office (different levels of language skills; etc.)
40-hours working week with flexible working hours
Annual paid vacations (20 working days)
Medical insurance and health protection programs
Compensation of the transport expenses for candidates from other cities invited to our Kyiv office for an interview
Corporate/ team/ special events
Challenging work in the international professional environment
Restaurant in our office (meals three times a day - breakfast/dinner/supper)
Sports activities in our office gym with a personal coach (yoga, boxing, etc.)
We are proud of our strong team of professionals, friendly corporate attitude and our long-time reputation as a stable and reliable company!
To apply please e-mail your CV (in English only) with a detailed description of your career, skills, mastered technologies and projects. We guarantee the privacy of any received information.
WELCOME TO ZEO ALLIANCE!
Пожаловаться на вакансию