К сожалению, данная вакансия устарела или приостановлена работодателем и сейчас недоступна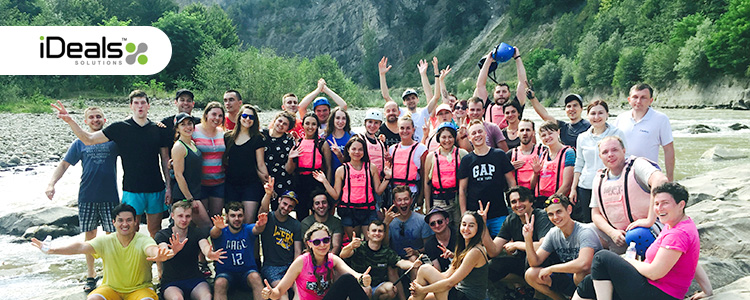 QA manual (IT product)
проверено
IT-консалтинг / Услуги / Производство оборудования
---
Шулявка
Киев

показать на карте
http://www.idealsvdr.com
iDeals Solutions - is an international B2B SaaS company that has been working since 2008 to create the best customer experience in using virtual data rooms.
More than 2,500 customers, including LG, PwC, HP, EY, Deloitte inspire us to grow and develop every day - to improve our product, service, and every part of our business. With a team of 150 people, we are located on 7 continents and speak 10 languages.
We share openness, teamwork, critical thinking, fact orientation in decision making, focus on super results and effective communication. We value talent, ability and desire for continuous growth and learning. Thanks to this, we achieve our main goal every day - to exceed the expectations of our customers and provide them with the most convenient product and the best quality service.
In our Kiev office we are looking for a QA manual.
Our ideal candidate:
2+ years of experience in functional and non functional testing (Web, desktop, mobile)
Participation in End-to-end software development lifecycle
Strong knowledge of software QA methodologies, tools and processes
Experience in analyzing project documentation to ensure horough understanding of business and technical requirements
Design the relevant Test Cases/Check Lists which will effectively execute the software under test, applicable to both new and existing product functionality
Understanding of HTML, XML, SQL and related web technologies
Understanding of continuous integration and automation testing tools
Experience with REST client tools
Experience with Jira, Confluence, TestRail or similar test management tools
Basic knowledge of SQL and experience with MySQL
What is expected:
Analysis of project documentation to ensure a full understanding of business requirements and technical requirements
Development of test plan and test coverage
Perform an agreed set of test cases according to the test plan and release plan
Provide clear and accurate reporting on testing progress and results
Search, record and track software bugs
Repeated testing of corrected errors
Product regression testing
Release testing
Metrics collection
What do we offer:
Very comfortable cooperation terms and high compensation rate
Possibility to work remotely (from time to time or on a regular basis) and unlimited vacation as agreed on with the manager
iDeals wellness package: UAH 17, 000 per year for medical insurance, sports and other health-related expenses
Compensation for professional training (courses, conferences, English classes, etc.);
BookBox and e-library
Games in the office (TRX, stretching, and pilates), massage and shower rooms
Taxi compensation if you got too involved in the task and lost track of time
Offsite corporate retreats twice a year (abroad)
Presents and bonuses from the company, support in difficult personal situations
Using advanced approaches and technologies for all processes - our most popular tools are Jira, Slack, Lever.
Пожаловаться на вакансию