К сожалению, данная вакансия устарела или приостановлена работодателем и сейчас недоступна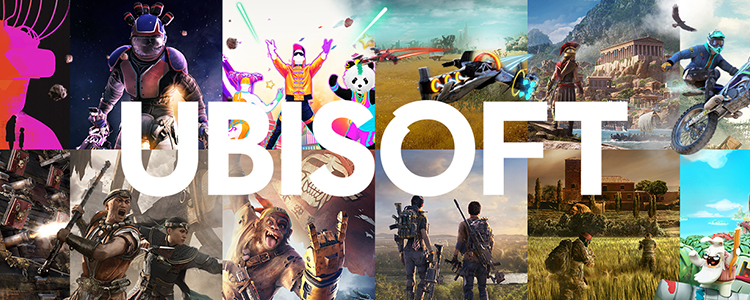 DevOps Engineer
проверено
IT - разработка ПО
---
Одесса

показать на карте
HR Ubisoft
полная занятость
английский
Company Description
Ubisoft, an industry leading developer of video games offers a unique environment where creativity, teamwork and cutting-edge technology bring to life critically acclaimed video games and iconic AAA franchises. You will benefit from an open learning environment, and contribute to an international team driving innovation.
At Ubisoft, you will work alongside passionate and talented teams who are imagining the future of entertainment.
Our team in Odesa, together with teams from multiple foreign Ubisoft studios, contributes to delivering PC and next-gen experiences for some of the most famous AAA Ubisoft titles.
Job Description
We are looking for a DevOps to join the Production department team in order to:
Act as a pillar which maintains and implements the project's pipeline automation as well as build and deployment systems
Help identify and solve high-profile pipeline issues that impact the local project (e.g. export pipeline failures, build system crashes, performance bottlenecks)
Help design CI/CD pipelines to include application and security testing, and gates
Project related tools support and troubleshooting;
Responsibilities:
Administer and maintain internal tools for Production department - include branching strategy, branch creation, integrate merges;
Create, configure and optimize product settings on digital distribution platform(Uplay)
Collaborate with the DevTeams, QC, Art and others to optimize the build and deployment pipeline(s)
Maintain and improve the production tools
Maintain and improve the continuous integration tools and all their configuration(s) in order to optimize resources and improve build times
Requirements:
2+ years' experience in at least one major source control (Perforce - preferred, Git, SVN)
2+ years' experience with some scripting language (C#, Python, batch files, shell)
Good understanding of building pipeline
Experience with at least one major CI tool (Jenkins, QuickBuild, TeamCity) would be a plus
Excellent command of English
Personal qualities:
"Can do" attitude and "outside-the-box" thinking
Sense of initiative, attention to details
Strong interpersonal and communication skills, both written and spoken
Updating job knowledge proactively
Ubisoft offers:
International AAA game projects
Access to cutting-edge hardware
Experience using hottest internally developed game engines
Proficient and fun-to-work-with colleagues
Opportunity to travel abroad
Medical / Life insurance
English / French courses
Long-term employment with 20 working-days paid vacation
Are you looking to work with enthusiastic experts who are tackling game-changing challenges in entertainment and beyond? At Ubisoft, we offer an open environment where bright ideas are given a chance to shine and everyone is eager to share knowledge.
Challenge accepted?
Пожаловаться на вакансию