К сожалению, данная вакансия устарела или приостановлена работодателем и сейчас недоступна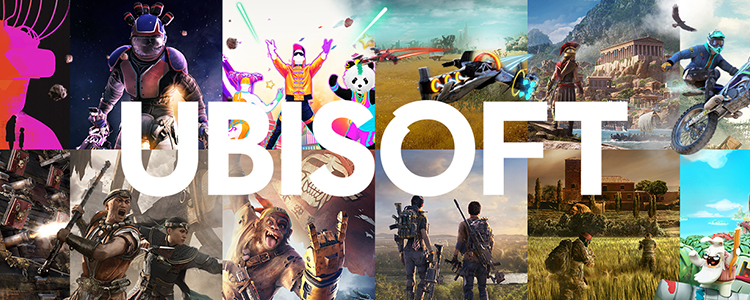 UI Artist
проверено
IT - разработка ПО
---
Одесса

показать на карте
HR Ubisoft
полная занятость
английский
Ubisoft, an industry leading developer of video games offers a unique environment where creativity, teamwork and cutting-edge technology bring to life critically acclaimed video games and iconic AAA franchises. You will benefit from an open learning environment, and contribute to an international team driving innovation.
Job Description
The UI Artists will be responsible for designing, prototyping and creating the graphic elements of the videogame interface and the menu. In particular, he/she will organize the architecture of the UI graphic elements and find solutions in order to foster easy access to the navigation menu to make the game user-friendly.
Responsibilities:
Autonomously execute and prepare the necessary graphic assets menus and HUD
Work together with the Design team to shape UI and menu according to the gameplay needs and art direction
Ensure a smooth implementation matching the intention, by yourself or with the assistance of the Programming team
Assure that game information is well conveyed through the various user interfaces
Keep control of assets production, respecting technical constraints and optimization guideline.
Requirements:
Previous work experience as a User Interface Artist for commercial products
Previous experience in a graphic design role (portfolio needed)
Proficiency in Adobe Flash, Photoshop, Illustrator or other visual design tools
Good Artistic skills (proportion, composition, color)
A keen eye for usability and clarity
Algorithmic thinking and interest in the implementation aspect of the User Interface
Up-to-date with the current design and typographical trends
Good verbal and written communication skills
Video-gaming culture and interest in video-games development
Fluency in English
Desirable:
Relevant experience with any Game Editors will be a plus
ActionScript, HTML or JavaScript knowledge is considered a plus
Proficiency with any Node-Based software is appreciated
Ubisoft offers:
International AAA game projects
Access to cutting-edge hardware
Experience using hottest internally developed game engines
Proficient and fun-to-work-with colleagues
Opportunity to travel abroad
Medical / Life insurance
English / French courses
Long-term employment with 20 working-days paid vacation
If you want to see your name in credits of Ubisoft's games. Excited by the idea of communicating with IT professionals from all over the world. Passionate about technology and video games.
Ubisoft Odesa has an opportunity for you!
Join Ubisoft Odesa Studio and become "Serious about fun" together with us!
Пожаловаться на вакансию