К сожалению, данная вакансия устарела или приостановлена работодателем и сейчас недоступна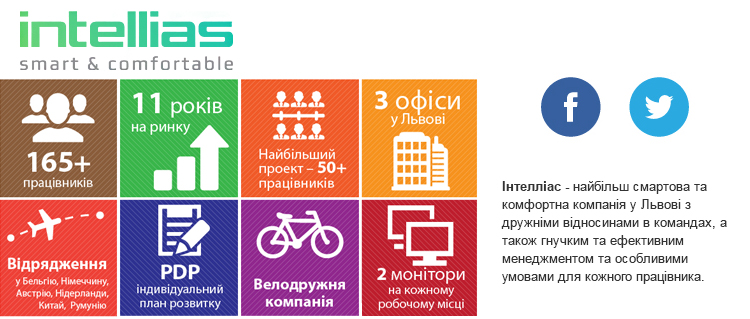 Head of Data Services
проверено
IT - разработка ПО
---
Львов
полная занятость
английский
Project Overview:
EveryMatrix is a company offering award-winning software solutions to the iGaming industry.
It was founded in 2008 by a team of innovative and visionary people with the aim to create a fully flexible and tailored software solution for operators whilst working with high-profile iGaming partners. As a leading software supplier in the iGaming industry, our vision has been, and continues to be, to keep developing, improving and striving towards creating market-leading solutions.
EveryMatrix's services include the largest Casino Aggregation service in the market (offering more than 8,000 casino games from more than 130 providers), a Sportsbook which offers more than 2,000 different betting markets on over 35,000 live events every month, and a core player management and transaction platform processing tens of millions of gaming transactions every day. Together with payment processing services from our own fully regulated payment provider along with 40+ payment vendor integrations, and a fully featured live affiliate and agent management system, these platforms produce a wealth of high value data - in super high volume. Data that needs to be managed, transformed, analysed and shared in as close to real-time as possible to drive value for EveryMatrix and our clients.
Responsibilities:
The Head of Data Services reports directly to the CEO, with the responsibility to strategise, plan, develop and implement robust technology for the delivery of Data Services to the business and its customers. With direct line management of Reporting and Business Analytics teams, this role will establish and operationalise EveryMatrix's enterprise data and and analytical technology capabilities, to deliver industry leading analytics, intelligence and data platforms and services.
The Head of Data Services will develop the vision and architecture for how EveryMatrix makes effective use of the vast amounts of data produced by its platform, and responsible for managing and building the team which will implement and deliver that vision. You will develop partnerships with stakeholders and product-focused technology teams across EveryMatrix to ensure all those teams can meet the technical challenges that this vision creates.
The responsibilities of the Head of Data Services include (but are not limited to):
Work side by side with business leaders and stakeholders to develop the Data Services strategy across EveryMatrix, and to provide guidance on the adoption of relevant technologies across the business;
Manage the Data Services vision and roadmap, and corresponding responsibility for delivery;
Manage the existing Reporting and Business Analytics teams, and an existing platform based on MS SQL Server, Apache Kafka, and Talend ETL, and lead its transformation into a best-in-class cross-functional Data Services function - while continuing to meet the business's existing operational needs;
Candidates must be able to build a high focused team and demonstrate a passion for developing, training and retaining talent;
Assess competency of resources and drive personal development;
Conduct people performance management as per group standards;
Provide ongoing coaching and mentorship to all Data Services resources;
Ensure that at all times Data Services are delivered in accordance with group and regulatory standards for reliability, resilience and data security.
Requirements:
Essential:
5+ years of professional experience in a similar role, working with and designing relevant architectures (Event Streaming, Lambda Architectures) and with technologies such as Apache Kafka, Hadoop, Spark and Avro;
Experience in a similar capacity of delivering at least two successful Big Data/Data Lake projects;
Bachelor's or Master's degree in computer science or an equivalent qualification;
Fluent in English, both in spoken and written form;
Broad view of software development methodologies and best practices;
Ability to work efficiently under pressure with tight deadlines and demanding quality objectives;
Critical thinking and problem-solving skills;
Self-starter with strong leadership, planning and organizational skills.
Nice to have:
Experience in the online Betting Gaming industry beneficial.
Пожаловаться на вакансию