Вы уже оправляли резюме на данную вакансию
К сожалению, данная вакансия устарела или приостановлена работодателем и сейчас недоступна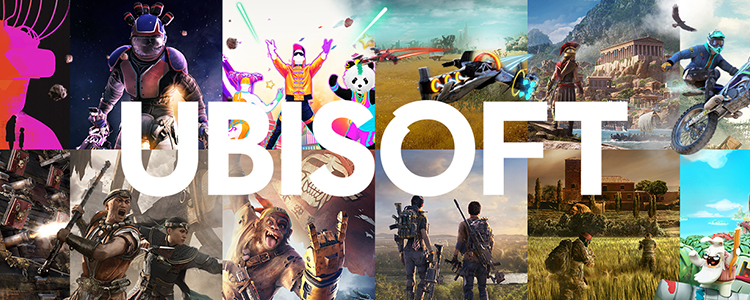 Intern C++ Programmer
проверено
IT - разработка ПО
---
Одесса
HR Ubisoft
380xxxxx xx xx показать
https://www.ubisoft.com
полная занятость
английский
COMPANY DESCRIPTION
Ubisoft is one of the leaders in entertainment, with a rich portfolio of well-known brands worldwide. In Ukraine Ubisoft has two studios, Ubisoft Kiev and Ubisoft Odesa, which focus on strengthening Ubisoft's presence on all platforms, with the main expertize in PC. Ubisoft Kiev was established in 2008 and is one of the biggest GameDev studios in Ukraine that collaborated on blockbusters like Assassin's Creed®, Far Cry®, Steep®, Watch Dogs®, Trials®, Rainbow Six®, Ghost Recon ® and more. Ubisoft Odesa was opened in March 2018 and takes part in the development of Ubisoft's world-known franchises.
JOB DESCRIPTION
HOW TO APPLY
Apply on ubisoft.com.
Register your profile at www.codingame.com and reach 10th level in C++ Programming.
Pass external Ubisoft C++ test.
Pass internal Technical Interview.
Pass Hiring Manager Interview.
As a C++ Programmer Intern, you'll implement features and fix bugs in existing codebase, maintain existing engines and tools, analyze performance of your code and optimize it, collaborate as a team player with testers/game designers /artists. Join Ubisoft Odesa and develop the future of GAMES!
Ubisoft is committed to enriching players' lives with original and memorable gaming experience. We create worlds where people can express themselves, explore and discover new possibilities.
Are you looking to work with enthusiastic experts who are tackling game-changing challenges in entertainment and beyond? At Ubisoft, we offer an open environment where bright ideas are given a chance to shine and everyone is eager to share knowledge.
Challenge accepted?
Deadline for application and external test 12 of July!
Internship Program starts in August 2019 - Hurry to Apply!
C++ Internship will take place in Odesa. After successful accomplishment of the program, you will have an opportunity to work in Odesa or Kiev studios.
What should you know about C++ Programmer internship? In Ubisoft, we know how to grow talents and you will have a possibility for full-time work position after the internship. You will develop games together with colleagues, who were your mentors before. Internship -includes 6 weeks of lectures, homework and real-time projects that will bring you knowledge about game development specifics and teamwork collaboration.
This internship program helps people without any commercial experience get a Junior Programmer position within our company. All you need is a good C++ theoretical knowledge. For the past 3 years, our C++ Programmer internship showed great result: graduates now work on such projects as Steep, Far Cry, Trials, Assassin's Creed and others.
RESPONSIBILITIES
Acquire and apply programming knowledge;

Get actively involved in the courses and work closely with the team members in order to achieve set objectives;

Become proficient in the tools, techniques, and processes used for game and server development at Ubisoft;

Write clean code and technical documentation.
REQUIREMENTS
Passionate about gaming: we are proud of our games;
С/C++ Programming skills. Understanding of OOP;
Motivation to grow and to develop as a programmer;
Analytical thinking and algorithmic skills;
Basic Python and Network programming skills will be a plus;
Intermediate English level.
UBISOFT OFFERS
International AAA game projects
Access to cutting-edge hardware
Experience using hottest internally developed game engines
Proficient and fun-to-work-with colleagues
Opportunity to travel abroad
Medical / Life insurance
English / French courses
Long-term employment with 20 working-days paid vacation
C++ Internship will take place in Odesa in Summer 2019. After successful accomplishment of the program, you will have an opportunity to work in Odesa or Kiev studios.
Join Ubisoft Studio and become "Serious about fun" together with us!
Пожаловаться на вакансию