К сожалению, данная вакансия устарела или приостановлена работодателем и сейчас недоступна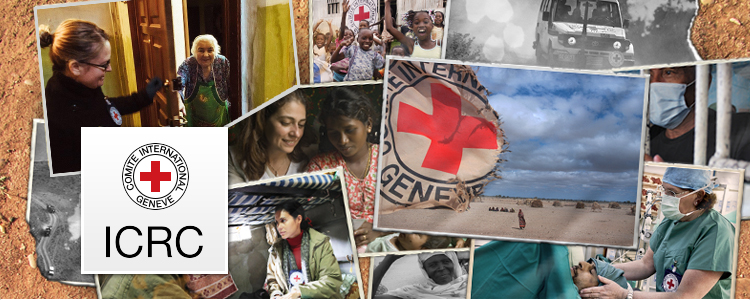 Water/Civil Engineer (full-time contract)
International Committee of the Red Cross
проверено
Негосударственные организации / NGO
---
Славянск
http://www.icrc.org
полная занятость
английский
The International Committee of the Red Cross (ICRC) is an impartial, neutral and independent organization whose exclusively humanitarian mission is to protect the lives and dignity of victims of armed conflict and other situations of violence and to provide them with assistance.
The ICRC is mandated to work in countries affected by armed conflict or other situations of violence. The ICRC is present in over 80 countries and has some 13,000 field staff.
In 2014, the ICRC expanded its presence to Ukraine. There are more than 500 ICRC staff working in Kyiv, Sloviansk, Severodonetsk, Mariupol, Donetsk, Luhansk and Odesa.
ICRC is Equal Opportunity Employer giving highest priority to staff safety and security.
For more information, visit website: http://www.icrc.org/
Water and Habitat Engineer
Sloviansk based
AIM OF THE POSITION
The Water and Habitat Engineer will be responsible for the implementation of building and other infrastructure projects in Donetsk Oblast within the area of responsibility covered by the Sloviansk ICRC Sub-Delegation.
CORE RESPONSIBILITIES
Develop documents (drawings, bills of quantities, contracts, etc.) for building and engineering projects using approved formats; monitors project implementation for compliance with project documents, ICRC standards, and Ukranian building codes/standards, ensuring corrective action is taken where necessary.
Coordinate authorities, contractors, designer, utilities suppliers and health specialists in a large scale project, delivering a quality outcome which complies with ICRC and Ukrainian standards.
Supervise contractors working on project sites and conducts quality control of infrastructure developed by the ICRC.
Create project files in electronic databases (such as the WatHab Project Assistant application) and keeps them up to date.
Prepare implementation/progress reports.
Provide regular information to colleagues on security, stakeholder issues and site progress.
Manage project purchasing on labour and materials according to the delegation's financial rules.
Administer hand-over of ICRC-provided infrastructure to end-users.
Uses results-based management to evaluate project implementation.
Helps identify needs through assessments and surveys.
The tasks and responsibilities defined above are not exhaustive and can evolve depending on organizational needs.
POSITION REQUIREMENTS
Education and professional qualifications
University degree in civil engineering, architecture or similar.
Working knowledge (spoken and written) of English.
At least 2 years' work experience in a related field of activity.
Good knowledge of construction standards in Ukraine.
Good computer literacy (Excel/ Word)
Working experience in health facilities design and construction is an asset.
Proficient in use of drawing software (AutoCAD) and preparation of Ukrainian Bills of Quantity (Smeta) including Smeta software will be an asset
Personal Competencies
Team Working Skills
Good decision making, planning, organisational, negotiating, and analytical skills
Negotiation skills.
Good communication skills.
Capacity to adhere to and to implement procedures.
HOW TO APPLY
Please submit your CV in English, along with your motivation letter by 18.07.2019
Only candidates meeting the above-mentioned criteria will be considered and contacted for tests and/or interview. No queries by phone please.
Пожаловаться на вакансию