К сожалению, данная вакансия устарела или приостановлена работодателем и сейчас недоступна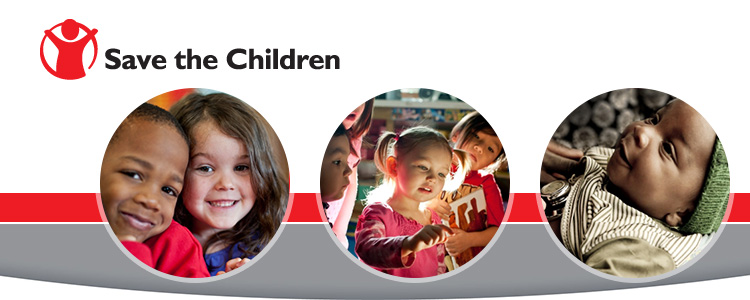 Gender Equality Technical Advisor
проверено
Негосударственные организации / NGO
---
Славянск
http://www.savethechildren.org/
полная занятость
английский
LOCATION: Sloviansk/Kyiv/Kharkiv, Ukraine, with frequent travel to other field locations and occasional travel to Kyiv
or
with travel to Sloviansk and conflict area (30%-40%)
CHILD SAFEGUARDING:
Level 3: the role holder will have contact with children and/or young people either frequently (e.g. once a week or more) or intensively (e.g. four days in one month or more or overnight) because they work in country programs; or are visiting country programs; ore because they are responsible for implementing the police checking/vetting process staff.
KEY AREAS OF ACCOUNTABILITY:
Strategic Planning and reporting
Provide strategic leadership to Save the Children's work in Gender equality in Ukraine
Develop and update gender equality technical strategies, in line with SCI Ukraine's strategic priorities, and SCI global gender equality objectives and approaches
Lead on Country Strategic Plan reporting on gender equality-related strategic goals, working closely with the MEAL team
Program development
Lead on technical proposal development for concepts and proposals related to gender equality programming, ensuring that proposals are evidence-based and participatory (including partners and children)
Ensure that technical proposals are aligned with SCI's Country Strategic Plan, Common Approaches and SCI global priorities
Ensure that technical proposals are integrated with other thematic areas, that gender, inclusion and resilience are mainstreamed at the very least
Support the Child Safeguarding Focal Points to ensure that gender equality proposals are safe for children
Explore innovative solutions and approaches to deliver high quality programs
Program quality, technical expertise, knowledge management, innovation
Provide technical expertise, quality assurance and support for Save the Children's gender equality program in line with international best practice
Lead on the implementation of Common Approaches
Actively participate in SC working groups, communities of practice to facilitate knowledge exchange
Ensure that gender equality programs are of high quality with reliable data and outcomes, in collaboration with the MEAL team
Work closely with the Eastern Europe Knowledge Manager to learn and apply best practices of the region in Gender equality programming; contribute to the Knowledge Management Impact Centre operations by sharing relevant best practices, research, reports, etc.
Ensure that program experience in Ukraine contributes to regional and global learning
Maintain high intelligence of the country context in Gender equality area and continuously explore information on needs, issues and constraints
Contribute to development of TORs for gender equality-related assessments and research.
Lead processes to ensure globally proven approaches are contextualised for Ukraine
Strengthen program learning and documentation on gender equality, in collaboration with the MEAL team
Support to program implementation
Support the Operations team to implement Save the Children's strategy in the area of Gender equality
Participate in operational plans development in the area of gender equality
Support the Operations team to deliver activities to the highest standards, assess capacity building needs and areas for improvement
Conduct monitoring visits in collaboration with the MEAL team to assess quality of implementation
Work in close cooperation with Partnership Coordinator to assess, identify and support strategic partners in Gender equality
Contribute and supervise to the development of communications products, in collaboration with the Communications team
Contribute to SCI country program planning and reporting on gender equality thematic priorities
Capacity building
Build the capacity of program, partner staff, stakeholders in line with program priorities
Develop gender equality-specific training packages, conduct workshops, trainings and other learning events for project teams, partners and other stakeholders
Provide direct technical support to partners implementing gender equality activities with Save the Children
Participate in global learning and capacity building event and cascade learning to the team as appropriate
Advocacy and representation
Lead on external representation in gender equality in Ukraine and abroad, networking and relationship building with key stakeholders
Help establish, maintain, and improve active and regular working relationships with government authorities, donors, partners, and local and international NGOs related to gender equality
Engage with gender equality expertise available within the organization globally, including members, communities of practice and networks to be well aware of thematic updates, best practices, project models, etc.
QUALIFICATIONS AND EXPERIENCE:
Minimum of 5 years' relevant work experience in gender equality programs or related field.
Strong technical understanding of the gender equality sector, in emergencies and development contexts.
Ability to identify the gaps in Gender equality in a given context to inform a holistic response for children.
Experience in building relationships, fostering interagency coordination and experience of representing an organisation to external stakeholders.
Experience in designing and facilitating training and capacity building.
Previous experience working for Save the Children.
Excellent interpersonal and communication skills
Fluency in written and spoken English and Russian or Ukrainian
Commitment to upholding Save the Children's Child Safeguarding Policy, as well as principles of do no harm and confidentiality
Understanding of and commitment to SCI aims, values and principles including rights-based approaches
Пожаловаться на вакансию