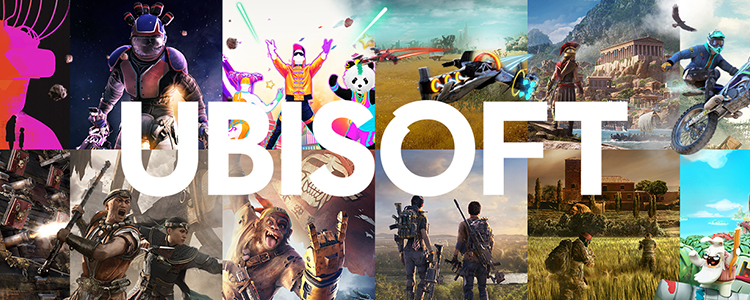 Опубликовано 4 дня назад
Middle/Senior Software tester
проверено
IT - разработка ПО
---
Киев
HR Ubisoft
полная занятость
английский
Company Description
Ubisoft, one of the top companies specialized in game development worldwide offers you a great opportunity to join Kiev office of a stable, fast-developing company. We invite motivated, dynamic people who will be a great asset for our team. You will benefit from a learning environment allowing you to get hands on experience with the opportunity to constantly collaborate with other Ubisoft studios all over the world.
The IT Department of UBISOFT is looking for a Software Tester who will be involved in various project assignments within the Group, ranging from internal projects with corporate clients, to external web needs.
The test typologies you will cover include but are not limited to: integration testing, functional testing, end-to-end testing, and regression testing.
You will be working in a fast paced international environment and gain invaluable knowledge and expertise along the way!
Job Description
Your tasks:
Evaluate and test new or modified products and applications, to verify that they function according to user requirements and to established guidelines.
Review requirements and develop test cases based on those requirements; Create, update and execute test plans and test cases.
Work proactively in coordination with the development team for the troubleshooting and resolving of issues in a timely manner.
Present ideas on system improvements based on hands on experience.
Thoroughly report test results and manage follow up including fix verification, updating bug tracking database etc.
Contribute to the design, documentation, implementation and maintenance of test environments and test systems and processes.
Contribute to the project hand-over to the support and operations teams.
Qualifications
Technical skills:
University degree in a relevant field;
Practical experience of at least 3 years in software testing
Excellent knowledge of the English language, both orally and written.
Good understanding of the product development process
Knowledge and experience of QA methodologies (Agile - SCRUM, V-Model, Waterfall)
Technical writing experience (test plans, work procedures, user guides etc.)
General knowledge in the area of software development practices
Experience with APIs testing
Nice to have:
Knowledge of SQL MySQL
Experience with E-Commerce applications
Knowledge of HTML, JS, PHP
Knowledge of Automation testing
Knowledge of SoapUI, JMeter,
Experience with logs (search, sort, filter, identify)
Soft-skills:
Good communication and presentation skills (verbal and written); Ability to work well with people from different disciplines with varying degrees of technical experience
Persuasive and able to stand by own ideas
Able to prioritize tickets based on the business needs
Analysis and synthesis abilities
Attention to details, persistence, "test to break" attitude
Troubleshooting and problem-solving skills
Good organizational skills and able to manage multiple projects simultaneously; able to multitask and meet deadlines in a fast-paced environment
Autonomy, ability to work with minimal guidance
Open to changes and self-improvement
Creativity, initiative, curiosity
Additional Information
We offer:
International projects
Access to cutting-edge hardware
Experience using hottest internally developed game engines
Proficient and fun-to-work-with colleagues
Opportunity to travel abroad
Medical / Life Insurance
English / French courses
Long-term employment with 20 working days paid vacation
Пожаловаться на вакансию