К сожалению, данная вакансия устарела или приостановлена работодателем и сейчас недоступна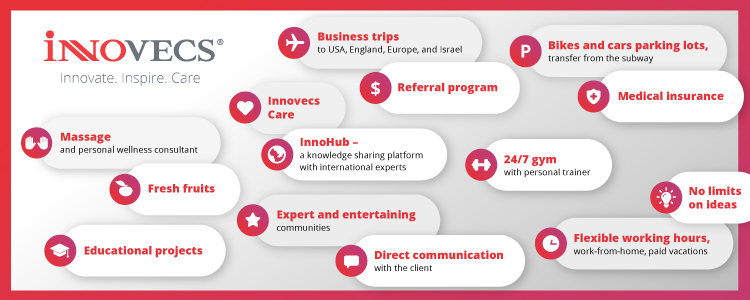 Senior Test Engineer with Automation (C#)
проверено
IT - разработка ПО
---
Берестейская
Киев, бул. Вацлава Гавела 6/z

показать на карте
Nataliia Kovch
+38xxxxxxxxxx показать
http://innovecs.com/
полная занятость
английский
We are looking for a Senior Test Engineer with Automation (C#) to join our team in Kiev office, 6-z, Vatslava Havela Blvd.
Obout the client: NDA (USA, SINCE 1977)
First in the industry and has the longest track record of helping students achieve academic success and boost their confidence... we've been successfully helping kids learn for nearly four decades. Our mission to give every student the best education possible has been our mantra since the beginning, and we love to see students realize "I can" when it comes to school success. Named after the family that started it all, continues to be a family-owned company with its executives deeply involved in the day-to-day aspects of the business.
Technologies of the project: .NET 4.0, .NET Core, TFS, MS SQL, Microsorvices, Angular.js, JQuery, Razor, Restful API
Technology Stack requirements:
Selenium;
SQL;
Rest;
TFS;
QA Automation;
C# or .Net.
English - intermediate
Responsibilities
Create Automated tests based on Test Cases defined by QA Lead (in USA);
Manual testing - up to 50%;
Establish Performance Testing of Web application.
Attach Automation to CI/CD scrips such that anytime an app is migrated, tests are automatically ran;
What we love about Innovecs
An environment that allows you to maximize your productivity and gives you the freedom to think and collaborate beyond the next line of code or deadline;
We like to have fun, we love what we do, we relax when we need to, we are a great team and we deliver;
High-level compensation and regular performance based salary and career development reviews;
Medical insurance (health), employee assistance program;
Paid vacation, holidays and sick leaves;
Gym 24/7, personal fitness instructor;
Massage in the office, personal wellness consultant;
English classes with native speakers and partially or fully reimbursed personal trainings and conferences;
Referral program;
Team building and a lot of fun to take a break, relax, and give you the freedom to think beyond the next line of code.
Пожаловаться на вакансию