К сожалению, данная вакансия устарела или приостановлена работодателем и сейчас недоступна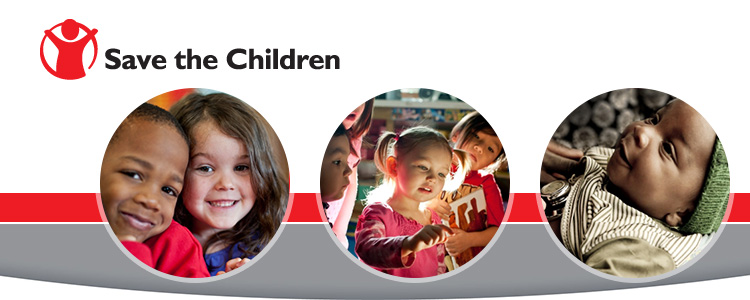 Partnership Officer or Coordinator (position depending on experience and results of the interview)
проверено
Негосударственные организации / NGO
---
Славянск
http://www.savethechildren.org/
полная занятость
английский
LOCATION: Slovyansk, with possible travels around Ukraine (GCA, NGCA) and abroad
SCOPE OF ROLE
KEY AREAS OF ACCOUNTABILITY
Partnerships strategy, identification and networking
Lead on the partnerships strategy development
Identify and explore new partnerships that will support the implementation of Save the Children's Country Strategic Plan
Network and identify new parnters for collaborative work on projects and ensure their participation in all stages of the project cycle management, including project design
Network and identify partners in line with Save the Children's advocacy objectives to support joint advocacy efforts, including civil society networks, coalitions etc.
Conduct stakeholder mapping as required for new projects or advocacy efforts
Identify networking opportunities and regularly attend conferences and events to expand knowledge on potential partners' expertise
Undertake full organizational capacity assessment in line with Save the Children tools and procedures to onboard new implementing partners
Work with Save the Children team to broden the scope of possible partnerships, including for joint advocacy, research, etc.
Relationship management
Regularly update Save the Children's partnership mapping
Assess the current partnership portfolio identifying strengths, weaknesses, opportunities and risks related to current partners
In coordination with Save the Children program, technical and MEAL teams, regularly meet with partners to get feedback on organizational development and based on this, design, revise and implement an organizational development strategy tailored to different partners
Consult with partner management on performance, organizational, and leadership matters.
Conducts needs assessments to determine measures required to enhance partner performance
Be the main point of contact for implementing partners
Support the design of partner procedures and the development of relevant resources
Provide Save the Children with expertise in strategy development and execution, planning, and facilitation of partner relations efforts
During kick-off meetings, ensure that partners are fully represented and on-boarded to the award and Save the Children policies and processes
Support the monitoring of outputs against activity plans and budgets and timeframes of partners to ensure program delivery meets targets
Keep track of relevant technical, operational, finance, HR or award issues and facilitate support from relevant SC technical or operations teams to ensure continuous support and involvement at all stages of the program cycle.
Ensure partner review meetings are held locally on a monthly basis with representation from partner and relevant SC program staff to discuss progress, roles, responsibilities, expectations, communication between the organizations, any conflict of policies, any areas of concern and future planning.
Ensure Save the Children's partners are provided with opportunities for networking among themselves, by organising joint events to network, exchange experience and learn from each other.
Capacity Building of Partners
In collaboration with partners, Technical Advisors and the Operations team, identify partners and civil society organisations organizational and technical development needs
Design capacity building plans for partners, in line with capacity assessments and their needs
Support implementing partners and civil society organisations with trainings and partner organizational development plans to enhance the effectiveness of partners performance in achieving their goals and objectives
Design and develop in coordination with partners, an Organizational Capacity Development (OCD) Kit, which provides civil society with a broad range of accessible and relevant training and organizational development opportunities
Coordinate and collaborate with technical specialists, contracted trainers and capacity building partners as needed to provide capacity building.
Work closely with the partners on the implementation of the capacity building plans.
In coordination with the MEAL team, ensure effective monitoring and evaluation on the performance of the partners progress against organizational development and capacity building deliverables as well as SCIs capacity building initiatives.
Support, mentor and coach SCI's partners with creating and/or improving policies and procedures.
Highlight and refer high risk or complex issues to the Senior Management Team
Identify/incorporate best practices and lessons learned into program plans.
Provide a range of consultative services to all partners regarding organizational development and system strengthening
Ensures that partners are well aware and providing all beneficiaries with ongoing, age-appropriate verbal or written information in relevant languages about Save the Children's Child Safeguarding Policy and Code of Conduct
EXPERIENCE AND SKILLS
Experience in implementing programs in humanitarian and development contexts aimed at building capacity of civil society organizations
Thorough knowledge of civil society organisations, international non-governmental organisations, government structures
Good skills and experience in all aspects of programme cycle management - design and development, implementation, and monitoring and evaluation
Good training, facilitation and capacity building skills
Proven experience in field level representation with key stakeholders
Excellent verbal and written communication skills of English, Ukrainian and Russian (required)
Excellent interpersonal and networking skills
Politically and culturally sensitive with qualities of patience, tact and diplomacy;
Computer literate (including working knowledge of Microsoft Office) and ability to do internet based research
Analytical skills
Familiar with basic legal and financial matters
Excellent attention to detail, organisational skills and discretion with confidential information
Child Safeguarding:
We need to keep children safe so our selection process, which includes rigorous background checks, reflects our commitment to the protection of children from abuse
Пожаловаться на вакансию