К сожалению, данная вакансия устарела или приостановлена работодателем и сейчас недоступна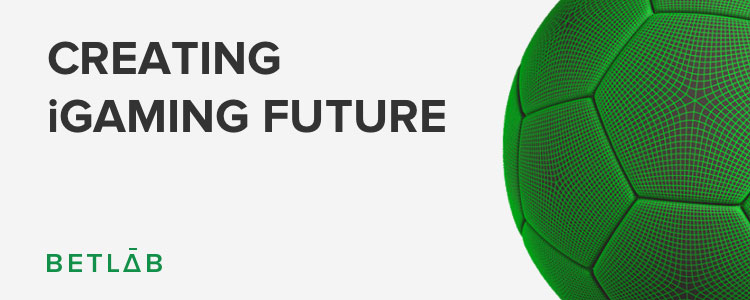 Lead IT Infrastructure
проверено
IT - разработка ПО
---
Киев
Юлия Руденко
https://pmlab.io/
BETLAB is Ukrainian Product company in Sports betting sphere and we are looking for Network System Engineer.
We are making platform which covers all processes of Sports betting business. We started in 2014, and now we are 200+ team members all together working on achieving our shared goal and we keep growing!
Required Qualifications:
7+ years in IT infrastructure technologies in high-tech companies with high-load production traffic
Strong experience in managing servers farms and network infrastructures of (multiple) Data Centers (DC).
Experience in implementation and management of geo-redundant DC infrastructures and optimization of DC infrastructure for different applications/services
DC network architecture design and implementation
Strong knowledge in network and server HW configuration and management: servers, switches, routers, firewalls, storages, etc. Ability to manage HW strategy based on business needs
Deep knowledge and experience in *nix system administration (Linux and BSD)
Comfortable troubleshooting of servers, analyzing system and service logs.
Ability to configure Windows and Linux-based server into High-availability/cluster setups. Configuration of load-balancing services (i.e. HAProxy) to be considered as a plus
Strong experience in virtualization technologies VMWare/HyperV. Configuration and troubleshooting network/OS related topics for VM and Hypervisors
Experience in managing different types of storages (Dell, HP). Ability to estimate required performance (IOP) for different services. Troubleshooting and optimization
Deep understanding of networking protocols and technologies.
Routing (Complex BGP, OSPF, route redistribution, NAT)
Switching ( 802.1Q, VXLAN, MPLS, MLAG, LACP, FC )
Protocol analysis ( TCP/IP ( ipv4, ipv6 ), DNS, DHCP, HTTP, SIP )
VPN ( ipsec, pptp, l2tp, ssl vpn, openVPN )
Ability to work with external ISPs on critical network issues, troubleshoot traffic routing issues across the globe.
Practice in creation of infrastructure monitoring concept and implementation. Reporting if key infra KPI such as infra SLA
Integration of DC infra into the Cloud, such as AWS (hybrid infrastructure approach)
Hands-on expertise in latest AWS (and other IaaS/PaaS providers) technologies
Knowledge of IT management standards and best practices such as ITIL
Practical experience in aligning of IT Infrastructure services and process with other IT functions: Application, - Development and DevOps operation
Advantages:
VMWare, Microsoft, RedHat, Cisco, Dell or other related IT vendors certifications
Knowledge of SDN environments including overlay protocols and technologies such as VXLAN, EVPN and their tunneling technologies
Experience in Cloud integration (AWS)
Experience in Kubernetes, Nomad or similar containers management and orchestration technologies
-Team management and organization
Being a member of BETLAB team means:
Challenging tasks with great opportunity to level up your skills.
Knowledge sharing atmosphere (you have a chance to be a speaker in our internal meetups).
Competitive salary and сonstant encouragement for your efforts and contribution.
20 working days of paid vacation.
100% paid sick leaves.
Paid English classes.
Medical insurance/ sports compensation.
Relocation bonus.
Individual annual training budget with the opportunity to visit paid conferences, training sessions, workshops etc.
Corporate library and subscriptions for Pluralsight and Safari online.
Lunches delivery to the office.
Unlimited good mood and support!
Job Responsibilities:
Lead Infrastructure team with strong experience and IT knowledge to stability and optimization in terms of HW and network utilization. IT infrastructure activities planning, tracking and reporting
Focus on redundancy, high-availability and disaster recovery of infrastructure services. Backups and disaster recovery plans creation and implementation. Periodical test and reporting
Enhance monitoring with reliable KPIs reflecting infrastructure health status. Regular reporting of SLA both for HW and Infrastructure Services
Data Center network and IT infrastructure HW management. Organization of operations with max service availability focus.
Maintaining infrastructure in stable and secure manner with required patches, updates and fixes for HW/SW assets.
Daily operations excellence of incidents and problem resolution. Proper management, tracking and fixes.
Hands-on resolution of issues if needed. Organization, respond and fixing of infrastructure incidents 24/7 if occurs. Support other operational teams in incidents root cause analysis.
Foreseeing risky infra issues with detailed improvement plans.
Evaluation of required investments in Server and Network equipment or services.
Cross connection with other IT departments for fulfilling request to IT Infrastructure.
Act as a project manager for IT infra project
Пожаловаться на вакансию