К сожалению, данная вакансия устарела или приостановлена работодателем и сейчас недоступна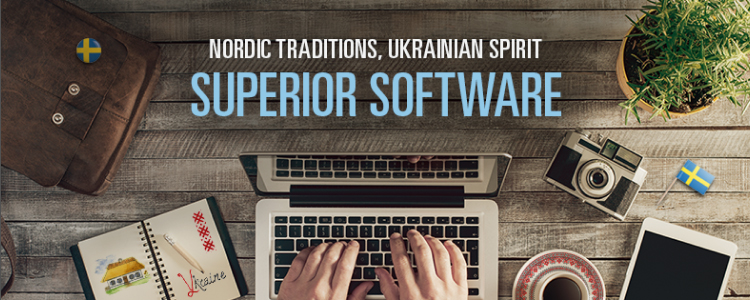 Middle Full Stack Developer (Safe and Secure System)
IT - разработка ПО
Больше о компании
Харьков
, Проскуры 1
Sigma Software
380xxxxxxxxx показать
Do you want to work on a project where you can create your own rules? Do you want to be a part of a talented team caring about their products and striving to make them best on the market?
Then join us!
Project description:
Our client is a solution and product development company in Europe. All products being created by our team cover a huge part of the market in the Nordic countries with the focus on Sweden.
The project is about implementation of new modules and features of a management system, specifically designed for the construction industry to manage and supervise staff overseeing the daily work at the construction site. It is a "living" high load solution that works in a real-time mode, accessed by thousands workers each day.
The main goal of all products is to make the construction process easy for all participants, including regulating legal issues and safety measures between construction companies and construction site administrators.
Overall account size is 27 persons having quite a high seniority level. The default setup of a development unit is: Team Lead, 3-4 developers, 1-2 Test Engineers being supported by a supervising Architect, Project and Operations Managers.
Responsibilities:
Coming up with well-designed technical solutions and robust code
Peer code reviews, following engineering practices
Cooperative work with colleagues
Contributing to new technologies investigations and complex solutions design
Professional communications within your team and with the customer
Core modules development and refactoring, where needed
Writing unit and integration tests
Requirements clarification
Technical documentation creation
Test team cooperation
We expect from you:
At least 3 years of experience in commercial .NET development
Excellent OOP/OOD skills and excellent quality of produced code
Excellent problem solving skills
Strong experience with Web Services, Web API, JavaScript, Angular 5, and Entity Framework
Deep understanding of .NET Framework
.NET Core knowledge would be considered as a plus
Proven skills in unit test frameworks and tools
Strong knowledge of relational DB concepts, MS SQL Server
Experience in development of enterprise systems with multi-layered architecture
At least Intermediate level of spoken and written English
You are welcome to join our team!
Пожаловаться на вакансию