К сожалению, данная вакансия устарела или приостановлена работодателем и сейчас недоступна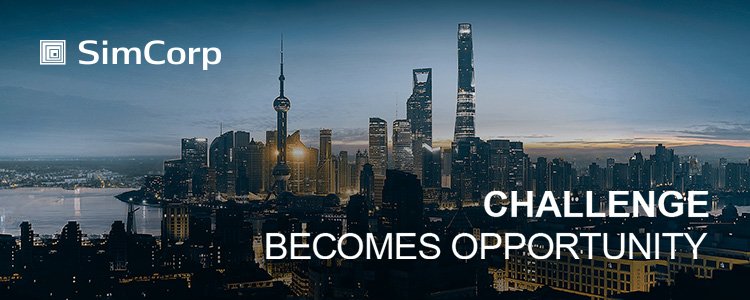 Front End Developer for Coric ART
You will be part of a newly built SimCorp Coric team that will be responsible for building from scratch a web-portal - a brand new part of our product to visualize the financial data for our clients.
You will start in a small scrum team together with a product owner and a test analyst and will work closely with a Product Manager and a UX designer both located in London. As a front end developer you will be responsible for building a new web-application from scratch using modern technologies and ensuring the high quality of the product and easy code-maintainability. You will be involved in the full development life cycle, from ideation to completion. We follow the lean-agile principles and use Scaled Agile Framework to organize the way we work.
Current position is based in Kyiv.
Your qualifications
Strong analytical and programming skills

Master Degree in Software Engineering, Computer Science

Minimum 3 years of web-product development experience

Experience with jQuery, CSS / HTML, Typescript

Experience with front end web application tool - Angular JS

Experience with Bootstrap or MS Foundation frameworks

Knowledge about SPA development (Single Page Application)

Deep understanding of web-applications security

Experience with website performance optimization

Version Control systems experience (GIT)

Upper-intermediate English

Personal qualities: proactive, self-sufficient, fast-learner, persistent, with high-quality mindset
Additional qualifications would be a plus:
Experience in the financial industry

Experience with Business Intelligence tool - QlikView

Profound knowledge of web-design

Knowledge of Test automation techniques and tools used for web-applications

Understanding of the Lean-Agile practices
Key responsibilities
Develop a user interface for a complex application from scratch

Design and build a new platform for BI Data Analytics

Integrate QlikView with a new web-application

Review the code

Closely communicate with designers and product managers, product owner to provide best solutions and influence the product

You will be involved in all areas of software development in Development Team. List of responsibilities of a Development Team according to SAFe can be found here: http://www.scaledagileframework.com/dev-team/
SimCorp offers
SimCorp offers an interesting and challenging position in an international, dynamic and professional organization. You will be working in an organization that offers great flexibility with regards to planning your own work and great development opportunities professionally and personally. We have a multitude of social activities and an informal way of communicating, taking charge of our tasks with dedication, team-spirit and humor.
Пожаловаться на вакансию