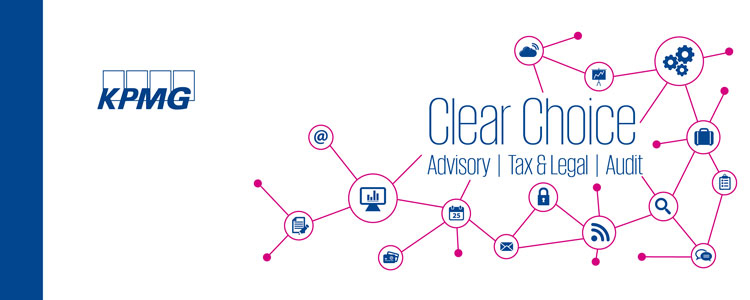 Опубликовано 3 дня назад
Tax Consultant, Tax and M&A Group
Киев
Dariya Zlotnyk
KPMG is a global network of independent member firms offering audit, tax and advisory services. KPMG member firms operate in 153 countries, collectively employing more than 207,000 people, serving the needs of business, governments, public-sector agencies, not-for-profits and through member firms' audit and assurance practices, the capital markets.
M A Tax group is a part of KPMG Tax Legal department. We assist investors in identifying, assessing and quantifying historic tax risks for the companies, which the investors consider acquiring. We advise on how the identified historic tax risks for such companies can affect the deal price as well as whether and how these tax risks may be addressed before and/ or after the deal to ensure maximum protection of the investors. We also develop and advise on tax efficient structures for our clients to acquire/ sell Ukrainian businesses and repatriate profits from Ukraine.
Responsibilities:
As a Consultant, you will work full time in a team under the supervision of a Senior Consultant or Manager. Based on your experience and knowledge, you will initially focus on the following tasks:
performing researches on tax issues;
under supervision of a Senior Consultant/ Manager, preparing deliverables on international and local corporate tax issues, corporate restructurings;
participating in client meetings and conference calls;
assisting in drafting proposals and contracts for clients;
assisting in marketing activities.
Based on the experience that you will have acquired, you will gradually take a more overall responsibility on the client engagements, including in-depth analysis of tax issues and preparation of deliverables.
Requirements:
university Degree in Law Taxation or Economics (completed studies);
fluent written and spoken English;
good legal knowledge and basic knowledge of taxation;
at lease 1 (one) year experience in tax law;
client focused and a good team player with strong communication skills;
eager to respond to new challenges and undertake difficult assignments;
analytical mindset;
goal-oriented;
demonstrating drive and resilience.
What we offer:
Dynamic international environment, with a great team of dedicated professionals and innovation leaders within one of the most world-known names in Tax.
Challenging assignments and transparent path of career and professional growth
Fair compensation and social package
International assignment opportunities.
Пожаловаться на вакансию