К сожалению, данная вакансия устарела или приостановлена работодателем и сейчас недоступна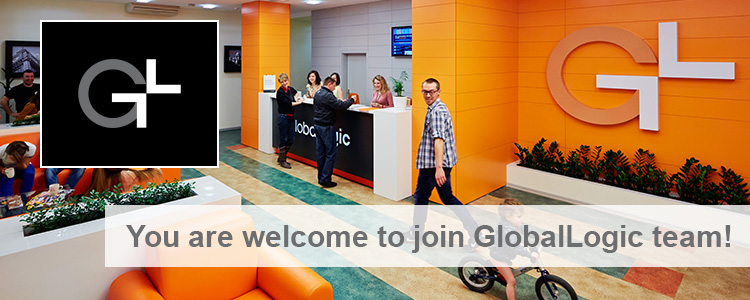 Senior Java Developer (IRC66422)
проверено
IT - разработка ПО
---
Киев
[email protected]
GlobalLogic Ukraine is inviting a Senior Java Developer to join its Kyiv office.
GlobalLogic is currently looking for a developer to join the Talend project.
Our client Talend (talend.com) is a 700-employee big data integration software company with deep open source roots that recently entered the NASDAQ stock exchange market.
As part of the Talend team, the Software Developer - Java (Runtime) applicant will be responsible for developing, integrating and optimizing the Talend Platform, Application Integration Products. Within this position the development will mainly be focused on server side Java development based on Apache Tomcat, OSGi and REST/SOAP Service technologies with the ability to work with up to date technologies and standards.
We offer:
Interesting and challenging opportunity in a large and dynamically developing company
Exciting projects involving newest technologies
Professional development opportunities
Excellent compensation and benefits package, performance bonus program
Modern and comfortable office facilities
Requirements
BS or MS in Computer Science or equivalent;
3+ years of experience in Java development;
Experience in creating applications with GWT framework;
Good understanding of HTTP Protocol and RESTful Services, incl. Service Design;
Good understanding of XML data format;
Good understanding of SOAP and related WS-* Protocols (e.g. WS-Addressing, WS-Security);
Good understanding of Concurrency and Multithreading;
Experience in development of server-side code ideally based on OSGi (Equinox), Servlets, Sockets;
Experience with JDBC, JPA, Teneo;
Experience in working with agile process, ideally using the Scrum methodology;
Ability to communicate effectively and clearly in English, both verbally and in writing;
Ability to work within a local and distributed international team environment.
Responsibilities
Maintenance of existing product components;
Technical conception and implementation of new product features, with focus on the ESB/Application Integration Services (Server Side Java Development);
Providing suitable solutions for complex problems and provide potential options and estimates to the product owner on selected technical topics;
Practice and promote good development practices among the team and participate in code reviews to provide a qualified feedback to other team members.
Пожаловаться на вакансию