К сожалению, данная вакансия устарела или приостановлена работодателем и сейчас недоступна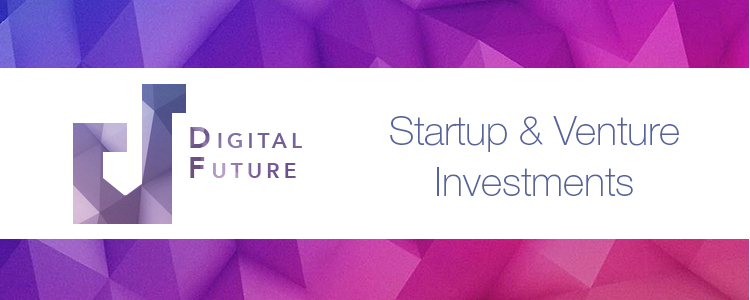 Investment Associate
проверено
Услуги для бизнеса - другое
---
Демиевская
Киев

показать на карте
Digital Future is an active Ukraine-born VC investor, headquartered in Kyiv. The firm provides late seed and early stage funding to technology startups with initial traction in the developed markets, scalable business model, and unstoppable founders. We also do M As and generally serve as an investment vehicle for a group of IT companies running and building online businesses.
We are looking for an intelligent and fun to work with person to join our team as an Investment Associate. At this role you will be playing an active role along in the entire investment cycle -- from sourcing and screening new deals to exploring exit opportunities. You will also help the management team with monitoring of our investments, reporting, and day-to-day tasks.
Responsibilities:
Source, screen, evaluate new deals

Prepare due diligence reports, investment offers, company presentations

Systematically develop our dealflow and nurture relationships with founders

Generate and present investment ideas to the management

Perform research on markets and industries

Find and analyse exit opportunities, evaluate investment offers

Develop our brand and network, represent the firm at events

Monitor and support our portfolio companies

Assist portfolio founders in fundraising and evaluation of offers

Supervise, train investment analysts

Assist the managers in reporting, investor relations, day-to-day duties
Qualifications:
Being a tech-savvy individual, with entrepreneurial mindset, passionate about startups

Fair knowledge of the Ukrainian tech universe, startups, key investors

Prior experience in investments, M A, consulting

Strong analytical skills

Background in Economics is a must; a degree in engineering or psychology would be an advantage

Self-organized, independent, accustomed to high workload and multi-tasking

Active in social networks, good speaker and listener

Good writing skills would be a huge plus
Please send your CV and a cover letter to Viktoriya Makovskaya at
07729 >Отправить резюме. In the cover letter, please include the links to where we can learn more about you (Linkedin, Facebook, Medium, personal blog, etc.).
Пожаловаться на вакансию