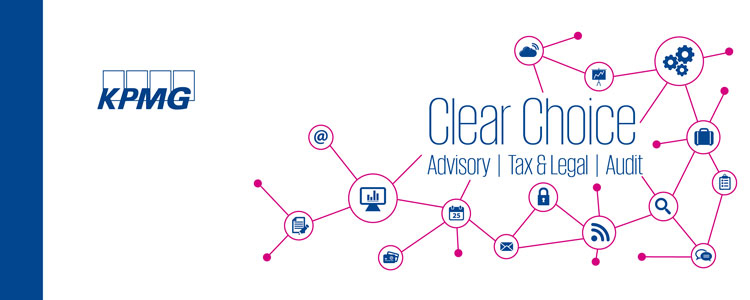 Опубликовано 2 дня назад
Senior Consultant, Corporate Tax
Киев
Tetiana Doroshenko
+38x xx xxx xx xx показать
полная занятость
английский
KPMG is a global network of independent member firms offering audit, tax and advisory services. KPMG member firms operate in 153 countries, collectively employing more than 207,000 people, serving the needs of business, governments, public-sector agencies, not-for-profits and through member firms' audit and assurance practices, the capital markets.
What we do:
KPMG has a team of highly-qualified tax consultants and lawyers with in-depth knowledge of frequently changing Ukrainian legislation. We also advise our clients on tax disputes and tax authorities' stance on various issues.
The Corporate Tax Group provides clients with a wide range of services, including:
Review of the tax reporting of the Ukrainian and international businesses in respect of corporate income tax, VAT and other taxes (core and main services provided by the Group)
Consulting on practical application of the Ukrainian tax laws, accounting and financial reporting standards, both Ukrainian National Accounting Standards (UNAS) and IAS/IFRS
Preparing official requests to the Ministry of Finance of Ukraine and to the State Fiscal Service of Ukraine on the legislatively unsettled accounting and tax treatment matters
Preparing or amending of accounting policies, internal orders and other source documents, effective structuring of the document flow confirming accounting and tax records and declarations figures
Tax support of UNAS=>IFRS transition
Deferred taxes (calculation, verification, methodological consulting and trainings), etc.
Responsibilities:
As a Senior Consultant, you will work full time in a team under the supervision of a Manager. Based on your experience and knowledge, you will focus on the following tasks:
Plan, execute and complete tax review and tax/accounting projects in a wide variety of industries and entities
Manage and monitor client services teams on client engagements. To be wholly responsible for quality of client deliverables and work done
Develop and maintain active communication with clients, assist Manager to ensure client satisfaction, make sure deadlines are met, and lead change efforts effectively
Provide innovative accounting and tax consulting and compliance expertise to clients
Initiate new services and product offerings for clients and substantially participate in the marketing and client-oriented activities of the Group
Prepare and deliver presentations for existing and potential clients, participate in other tax department marketing events
Manage, develop, train, and coach junior staff
Preparing tax deliverables
Participating in the client meetings and conference calls
Based on the experience that you will have acquired, you will gradually take a more responsibility on the client engagements, including establishing and maintaining relations with the clients
Requirements:
2 years or more of relevant experience with "Big 4" firms, Ukrainian leading audit firms or as accounting or tax official within reputable industry (trading, financial, etc.) entities
In-depth knowledge and practical experience of/in the Tax Code of Ukraine and UNAS. IAS/IFRS and international taxation knowledge is highly appreciated, but this is not strict requirement
Strong project management skills - ability to organize and lead team work and provide excellent quality deliverables within strict deadlines
Fluent command of spoken and written Ukrainian, Russian and English
Independent decision making and full responsibility for decisions taken
Capability to instill enthusiasm in others
Strong analytical skills
Ability to work on multiple tasks simultaneously. Stress immunity and readiness for hardcore challenges
University degree in Finance, Economics, Accounting, Audit or Taxation (minimum)
Relevant Ukrainian or international qualification (e.g., ACCA, CPA, DipIFR, CAP-CIPA, Audit Chamber of Ukraine certificate, etc.) is a plus but not a requirement
What we offer:
Dynamic international environment, with a great team of dedicated professionals and innovation leaders within one of the most world-known names in Tax
Challenging assignments and transparent path of career and professional growth
Fair compensation and social package
International assignment opportunities
Пожаловаться на вакансию