К сожалению, данная вакансия устарела или приостановлена работодателем и сейчас недоступна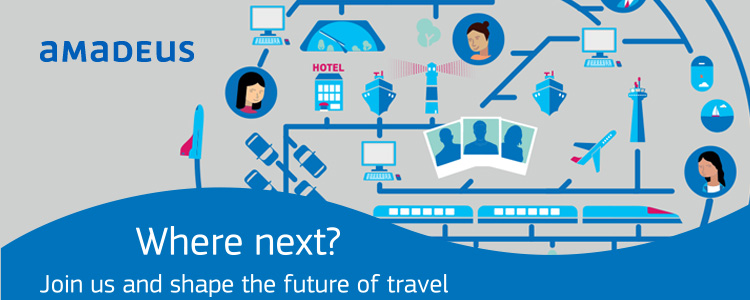 Customer Support Specialist
проверено
IT - разработка ПО
---
Контрактовая площадь
Киев

показать на карте
Anna DUSHYNA
http://www.amadeus.com/ua
полная занятость
английский
немецкий
Amadeus is a leading provider of advanced technology solutions for the global travel industry.
Mission of Amadeus - to be the leading provider of IT solutions that enable success in the travel and tourism industry.
Currently one of its Ukrainian subsidiaries "Content Ukraine" - Amadeus Merchant Content has a vacancy of Customer Support Specialist who will be responsible for ensuring high quality delivery of services to our customers and partners.
FUNCTIONAL DUTIES:
· deliver first/second level of support for Deutsche Bahn and Swedish Railways customers over phone, e-mail, on-line helpdesk and with the help of other remote tools;
· ensure on-call consulting to customers and partners;
· administer customer and user settings in the system, input amendments where needed;
· ensure high first contact resolution rate and fast problem solving thanks to own experience, advanced skills and knowledge;
· ensure deep and comprehensive diagnosis and escalate issues with all relevant information and according to priority to further resolution groups by keeping the ownership, drive/coordinate, follow up, update incidents and report to customer until case is closed;
· keep communication with customer on one side and end supplier of the services on the other, meet the predefined timelines to deliver result;
· handle full circle of customer's request, received via different channels.
REQUIREMENTS:
· higher education;
· fluent in English and German;
· 1+ years' experience in customer support role is desirable;
· stress resistance;
· multi-functionality and ability to support different systems and solutions at the same time;
· ability to work independently and put proper priorities;
· commitment to customer satisfaction and delivery of the expected result within limited period of time;
· drive for excellence, fast learner, desire to over deliver;
· advanced PC-user;
· readiness to work in shifts 2 by 2.
COMPANY OFFERS:
· financial stability;
· professional growth;
· professional training and development;
· comfortable working environment;
· inspiring and dynamically changing environment.
Пожаловаться на вакансию