К сожалению, данная вакансия устарела или приостановлена работодателем и сейчас недоступна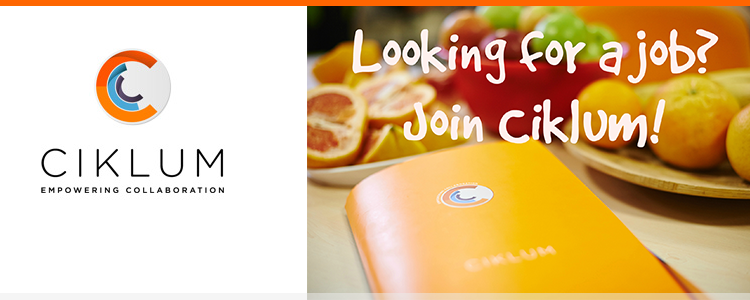 Senior Full Stack Developer for Ciklum New Client
On behalf of a new Client, one of the fastest growing healthy food company in the US, Ciklum is looking for Senior Full Stack Developer to join the team in Lviv on a full-time basis.
We guarantee an exciting and challenging job with an opportunity to take responsibility and influence the agenda.
Responsibilities
You will be responsible for the backend as well as front end part
Designing mostly new features
Constantly adding value to experience of our customers by writing readable, testable and scalable code
Taking the time to deeply understand the problems and challenges users face and being the part of the solution finding process
Requirements
Django web development - 4+ years of experience (2+ also acceptable has robust 6+ years server side and web experience)
AngularJS - 2+ years of experience
Self-started, fast learner with the ability to work independently and with others
Ability to do technical implementation design
SQL knowledge
Good command of English (daily and direct cooperation with English speaking team)
Desirable
Experience working with GIT, Celery, Redis, MongoDB, RabbitMQ and AWS.
Experience with e-commerce, erp, accounting, payment and/or big data
Comfortable collaborating with HTML/CSS specialists to develop complete front-end features
BSc in Computer Science, Engineering or a related subject
Personal skills
Being an active and enthusiastic part of the team that will be looking to contribute to our mission and strategy, happy to share the craziest ideas
What's in it for you
Possibility to propose solutions on a project, very close cooperation with client;
Career growth opportunities
State of the art, cool office with warm atmosphere which creates really good working conditions
Long-term employment with 20 working-days paid vacation and other social benefits
About Ciklum
Ciklum is a top-five global Software Engineering and Solutions Company. Our 3,000+ IT professionals are located in the offices and delivery centres in Ukraine, Belarus, Poland and Spain.
As Ciklum employee, you'll have the unique possibility to communicate directly with the client when working in Extended Teams. Besides, Ciklum is the place to make your tech ideas tangible. The Vital Signs Monitor for the Children's Cardiac Center as well as Smart Defibrillator, the winner of the US IoT World Hackathon, are among the cool things Ciklumers have developed.
Ciklum is a technology partner for Google, Intel, Micron, and hundreds of world-known companies. We are looking forward to seeing you as a part of our team!
Пожаловаться на вакансию