К сожалению, данная вакансия устарела или приостановлена работодателем и сейчас недоступна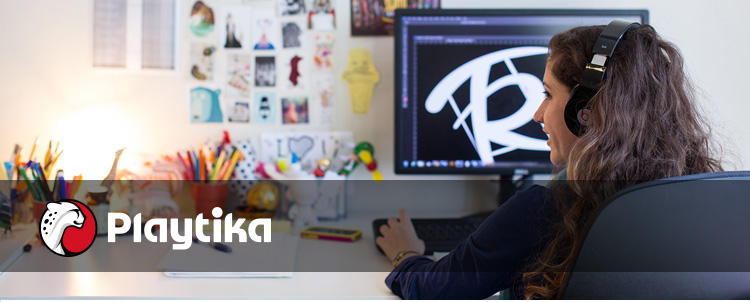 IT Team Lead
проверено
IT - разработка ПО
---
Днепр, Бизнес-центр "Менора"
Яна Рыбалко
полная занятость
английский
About Playtika:
Playtika is a world's leading online gaming company, the top 3 grossing Facebook developer and the top 10 grossing developer on iOS Android. Playtika's passion is creating a fantastic customer entertaining experience results in 200 million installations, 6 million daily active users and 20 million monthly active users, and focusing on being a great place to work for our people!
Right now we are looking for Lead of IT Support team to warm welcome to Dnipro Playtika team. Our support team is 3 IT engineers who help more than 150 employees (developers, QAs, artists, DevOps, designers) to develop our biggest game. Almost 600 thousands people in the world play Caesars Casino.
Required skills:
Team lead experience.
Good English communication oral and written.
Hands on experience in configuring and troubleshooting Linux ecosystem (Ubuntu / Centos etc).
Knowledge of Windows Microsoft 2 servers and their services.
Experience with virtualization (VMware).
Understanding of network protocols, routing, proxying systems and traffic redirection (VPN, DNS, UDP), commutator/switch management skills (Cisco, HP).
Knowledge of monitoring systems and ability to make backups of servers, systems and data.
As a plus:
Understanding of Version Control System (SVN / GIT / Stash (Bitbucket) / etc).
Experience with Atlassian products (Jira/ Confluence/ etc).
Willing to work with CI (we use TeamCity).
Responsibilities:
Lead the team of 3 IT engineers.
Closely work with cross-functional teams for support development process.
Support Atlassian products, Bitbucket, SVN, Sonar, Artifactory, TestLink, TeamCity, Jenkins etc.
Diagnose and manage hardware and virtual servers setup and network configuration.
Monitor network performance (availability, utilization, throughput, and latency) and testing for weakness.
Cross-train and provide knowledge exchange to educate team members.
We offer:
An exciting and challenging job in a dynamic team.
Competitive compensatio.
8-hour working day and 5-day working week.
20 working days paid vacation.
Medical insurance.
Substantial performance bonuses paid two times a year.
Salary review once a year.
Talented guys around and comfortable working conditions.
Free corporate English trainings.
Professional Trainings.
Cute and funny corporate events.
An exciting and challenging job in a dynamic team.
Contact us:
mobile phone:
skype: jkozachenko
http://playtika.com/
https://www.facebook.com/playtikaua
Пожаловаться на вакансию