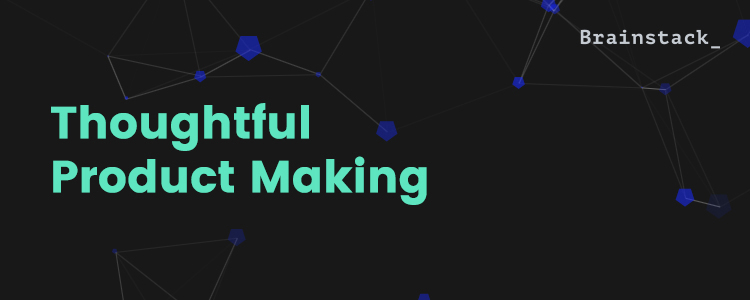 Опубликовано 3 дня назад
Creative writer
проверено
IT - разработка ПО
---
Киев
полная занятость
английский
Brainstack_ is a team of intelligent, fun-loving people working on their own products that truly have value. Some of our products have already made their name in US, Europe, Central and South America, and we keep catching up with new products conquering new territories. We think that creating great products requires absolute teamwork, no matter which position you occupy: every task, every pixel, every code line makes a difference.
We're looking for Creative writer
Responsibilities:
Our candidate will be compelling the following tasks:

Concept and craft original, diverse copy for multiple teams, including product, marketing and PR
Create relevant, creative content for the company's internal and external purposes

Deliver materials that enhance user experience

Requirements:
Degree in Marketing or Advertising

3+ years of experience in copywriting

Strong writing and speaking competence in English (Fluent, Native)

Ability to conform to an established writing tone, voice and style

Optimism in the face of challenges

Ability to think outside the box

Attention to detail

Experience in copywriting, content writing or other form of publication

Our candidate needs to have unconventional and compelling ideas for creating new, original content and have an ability to find innovative ways to get things done

We are looking for a person who understands and uses new technology and social media and is comfortable with content management systems.
Other features:
Possibility to be part of the creative environment and make your input to it;
Variety of social and professional activities;
Friendly and warm culture;
PE employment;
24 calendar days of vacation paid per year;
Medical insurance paid after successful trial period;
Free English courses;
Documented sick days paid;
3 non-documented sick days paid;
Breakfasts/fruit/yummies in the kitchen
Пожаловаться на вакансию